THANK YOU DOCTOR ON VIETNAMESE DOCTOR'S DAY – 27/02/2023
During a doctor-patient session, usually, a common greeting comes from a doctor to their patient's is How are you feeling today?
But on a role reversal, a happy recovered patient when he comes to meet the doctor for his regular checkup asks you How are you today, Doctor? And a big smile spread across the doctor's face which speaks a volume. That feeling and the community support in spreading that gratitude for the doctors, is what the media team of RV group covers and brings forth for the audiences across all channels on this 27/02/2023, which is celebrated as Vietnamese Doctor's Day.
RV Group salutes those Doctor's for their great contribution in the field of Health Care by saying along with the recovered patients – Thank you Doctor!
1. Vu Thi Hoang Oanh – Her story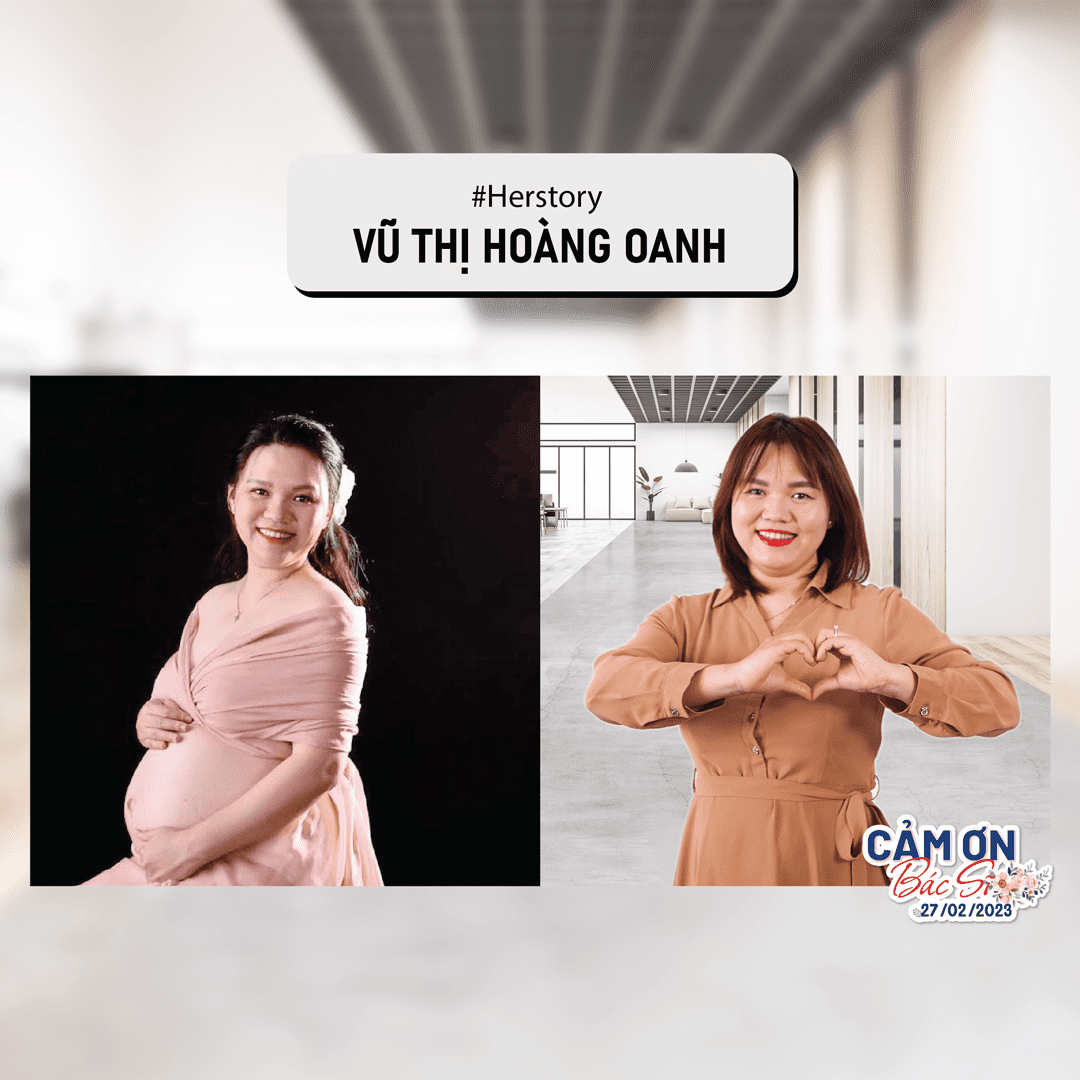 I am Oanh – a mother, a professional and a wife. Carrying so many roles and responsibilities made me go through especially difficult times, it was a long and arduous journey, forcing me to try to step forward step by step to find happiness in my life. And especially, there is a milestone that I will never forget, which is giving birth – the most sacred moment of every woman. Usually, this time, a woman lives like a Queen and is treated gently by the husband and relatives.
However, I myself went through a difficult period during pregnancy and faced symptoms such as abnormally high blood pressure, edema, mood swings, and pregnancy bleeding, and the doctor also advised me to only do the things that I feel most comfortable with, but work does not allow me and requires me to be very focused on it, which invisibly creates pressure throughout pregnancy. But it was thanks to my treating doctor who helped me get everything under control and supported me through the birth smoothly. And now that I am a happy mother, it is impossible not to mention the great merit of the doctor. And on this Vietnam Doctors' Day, I would like to express my sincerest thanks to my doctor who has always been by my side on this motherhood journey.
2. Do Thien Kha – His story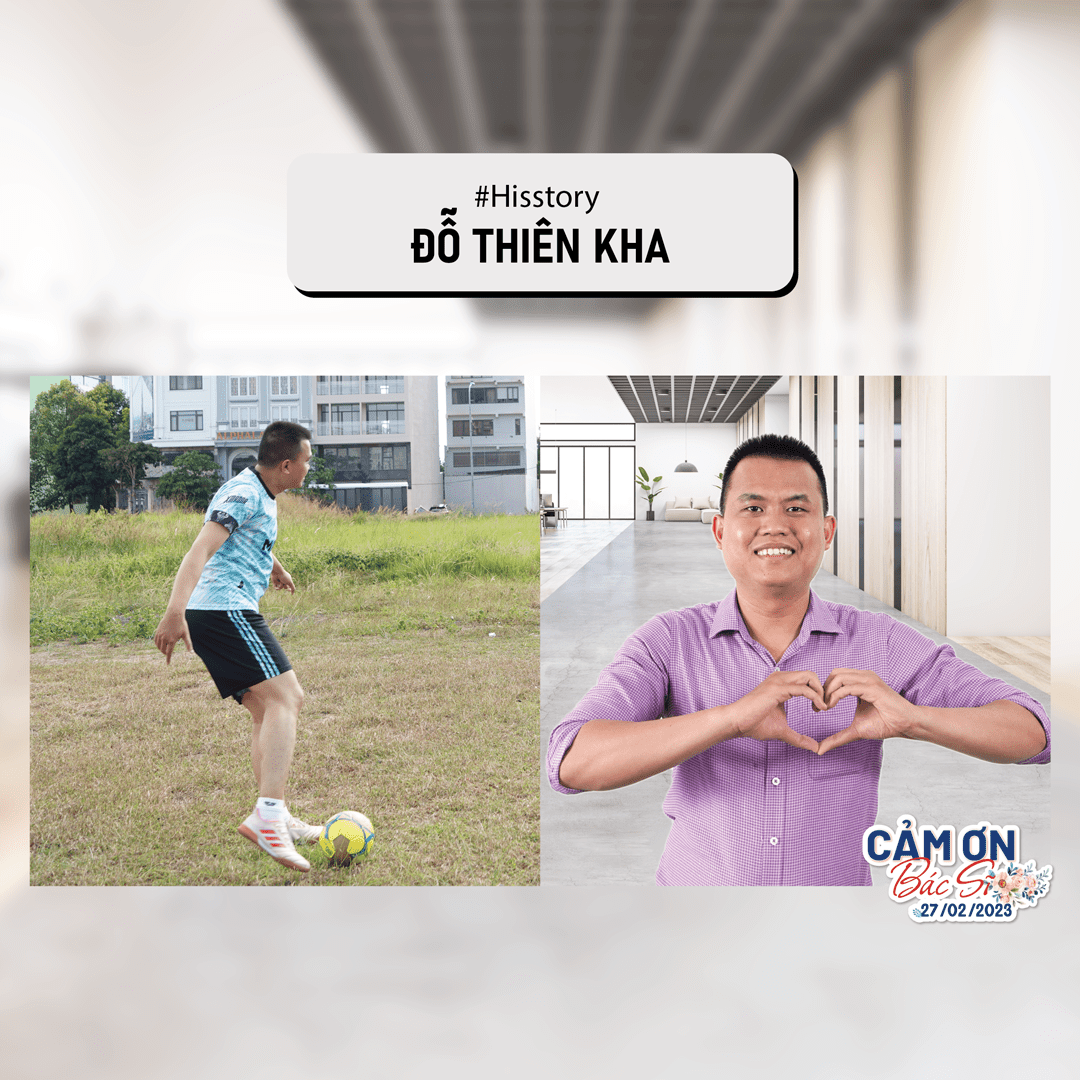 Have you ever experienced the feeling of falling from happiness to despair, then being saved to be happy again? I went through those desperate moments, ah I always start a story from the middle :), my name is Kha and I used to be a striker in a football club that has won many championships in tournaments from small to big. But in one game, I got injured on the field during a pass. At that time, I just took that injury lightly and thought it was just a normal thing. But that fall gradually became more severe, I had severe knee pain, pain even when walking, could not move, and my legs became swollen and tight.
In the beginning, I simply asked for advice from my relatives and friends and followed those ways, however, it all didn't work, and I still felt a lot of pain. Then it got worse, I couldn't even get out of bed; At that time, my family had to rush me to this orthopedic hospital. I was fortunate that I came just at the nick of time, received the care and thoughtful treatment of the medical team and gradually recovered. Now that I can stand up and walk again and receive the promise of returning to the football field soon; happiness has come to me once again. Thank you, Doctor, for giving me hope and confidence again.
3. Nguyen Xuan Binh – His Story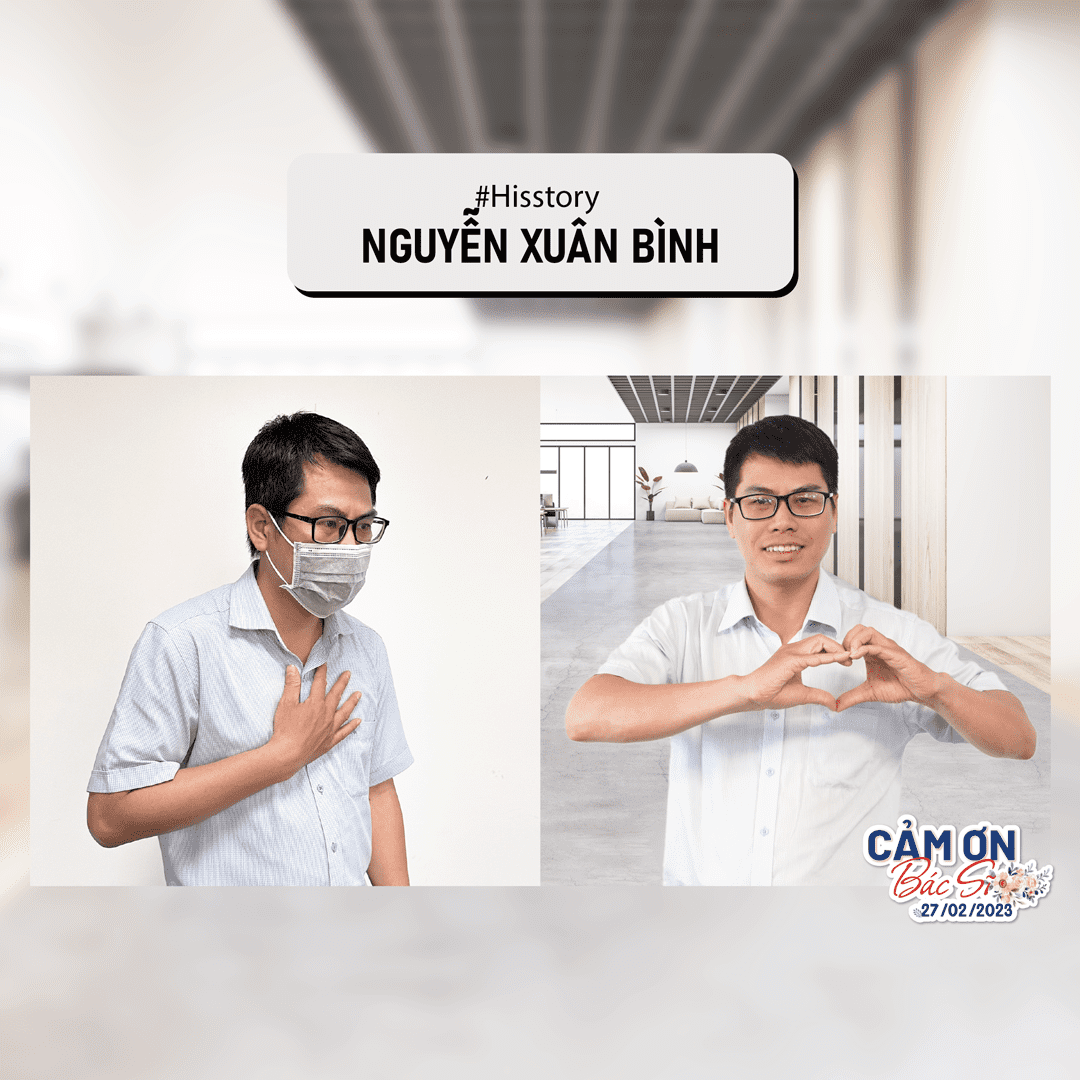 In the fierce epidemic center in Ho Chi Minh City, especially in areas where severe and critical Covid-19 patients are treated, the pressure of obsession of treatment had increased many times over for doctors and nurses. The tragic deaths of patients, the sound of emergency room sirens, the sound of ventilators, the survival monitor…made them sometimes fall into psychological trauma. Each person had to practice day by day, hour by hour to be firm of mind to overcome difficult moments. It was a really haunting time for many people in Ho Chi Minh City, myself included. A man in his late twenties who once faced death because of Covid-19.
When the whole city of Ho Chi Minh City was blocked, I had to struggle to find a place to treat myself. It was a very dark time; At that time, I couldn't even breathe and treatment became even more difficult at a time when the number of people with Covid-19 spiked. With my condition at that time, I was told by the Doctor that smoking too much increases the severity of Covid-19 symptoms in my own body. A smoker's belated regret enveloped me, and I felt like everything was falling apart. Right at the darkest moment, a kind Doctor accepted me and the treatment started; (smiles) I was once again able to breathe. It happened like a dream, no exaggeration when he was the one who gave me a second chance to live. And today on the occasion of Vietnamese Doctors' Day, I would like to express my sincerest and deepest thanks to my treating Doctor for allowing me to continue to live!
4. Nguyen Thi Lieu – Her story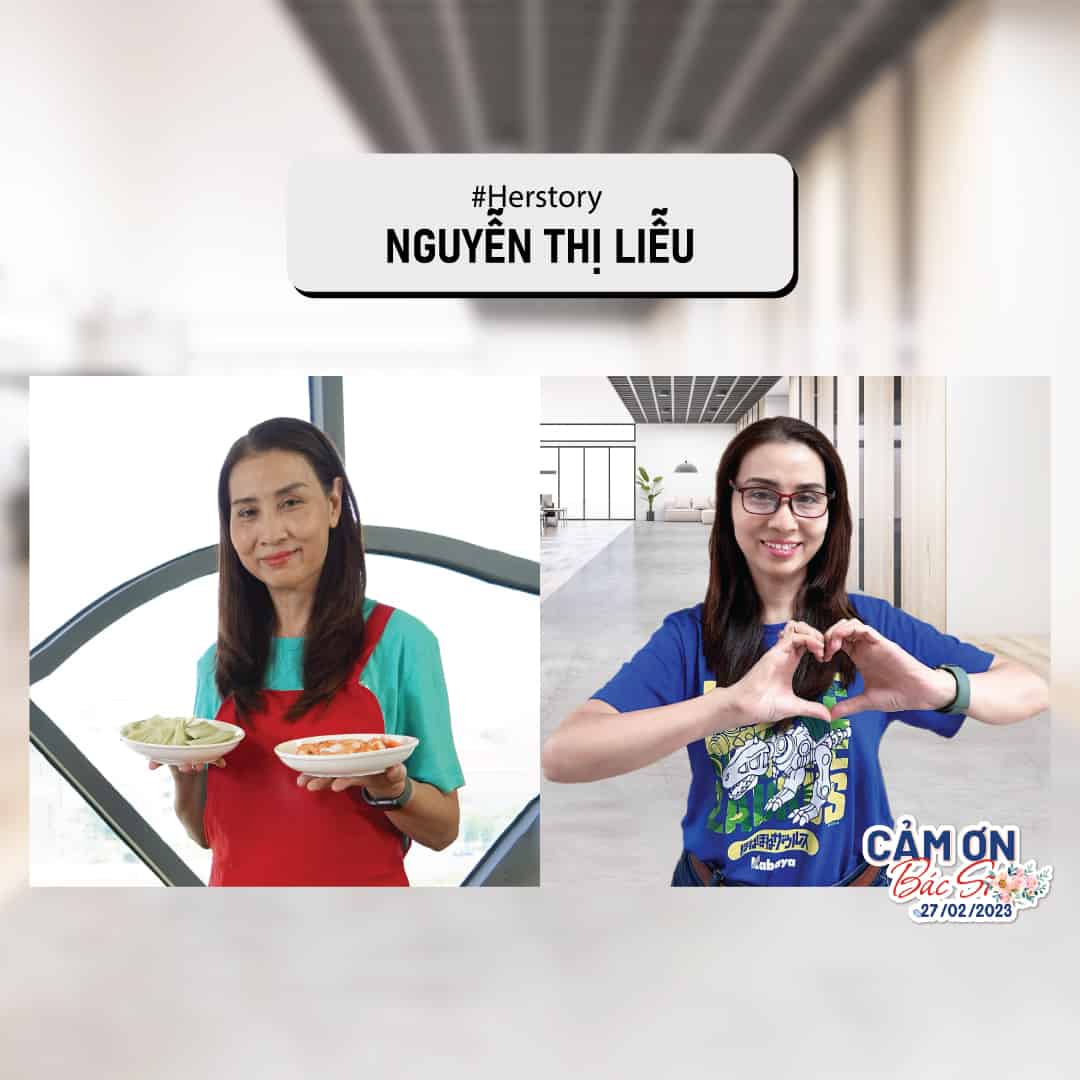 My name is Lieu, people often call me Chi Lieu. I run this canteen and prepare food for over 200 people every day. The menu provided by me is not sophisticated, but the food is always fresh, served hot and especially cooked with my love. And all the customers who have experienced it enjoy the food I make. But I can only live on thin porridge because I can't eat anything else; because a few months ago I had a severe stomach ulcer and it was accompanied by indigestion and stomach cramps. And I had to go to the hospital for examination and treatment.
Before my treatment began, I could only watch how people love and enjoy their meals, which were prepared by me. but after a while of treatment, I can now eat the food I make and really understand the reasons why people love my meals. Besides, the pain has stopped haunting me and I can comfortably, happily enjoy my coffee and create good moments with my friends, which I was unable to do because Caffeine caused my stomach ulcers bad, and I had severe pain.
And now that I am fully recovered and able to do all the things that I couldn't do before, it's all thanks to my doctor who treated me and helped me overcome my pain. On the occasion of Vietnamese Doctors' Day, I would like to express my sincerest and deepest gratitude to my treating doctor for giving me the opportunity to once again taste my own dishes and enjoy tasteful coffees with friends!
It's not enough to want something in this life. Nobody is going to give you anything, you have to be willing to fight for it or you have to be fit to get it just like that, this is a learning I got when I became ill.